Try new Cauliflower Tortilla & Taco Shells with some Street Taco Sauce Flavor on Top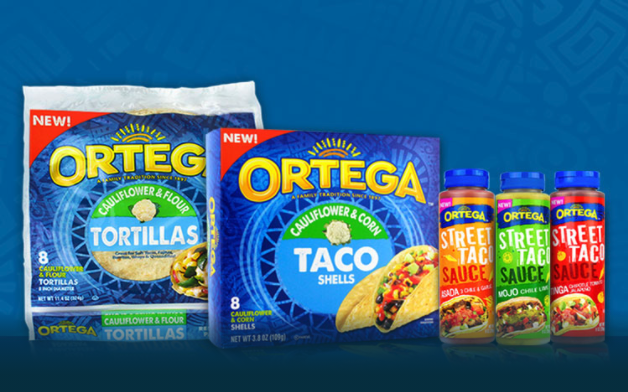 Try new Cauliflower Tortilla & Taco Shells with some Street Taco Sauce Flavor on Top

Whether you're preparing a meal for the family to enjoy together at the table, fixing the kids an after-school snack or mixing together your championship dip for a game-day fiesta—we're here to help make it delicious. 
Save time with the delicious flavor combinations from Tone's® Blends.
Ortega Taco Night Adventure Kit
Taco night kits delivered right to your door – the Ortega Taco Night Box has what you need.

The box includes taco shells, tortillas, taco seasoning, taco sauce, mild diced green chiles, and refried beans.

Just add beef, poultry, fish or vegetables to create a meal the whole family will enjoy!

With simple, tasty ingredients, make Mexican meals easy with Ortega.
Hungry? Spice up your table with our creative recipes.
Save $1.00 when you buy any two Ortega products!
Find your favorite products in a store near you.